This month we welcome Easter, mostly to stuff ourselves with chocolate and hot cross buns, but not I. The one thing I look forward to most in March is seeing all the new Autumn beauty collections hitting shelves (or virtual shelves if you prefer online shopping like I do). Just over 55 products crossed my desk to launch in March and there are lots that impressed me. Let's see which ones took my fancy.
Hair
Paul Mitchell
Curls is the brand new collection of hair care and styling products just for curly hair. Rather than the usual hair products that help those with straight hair to create curls, this new line is designed to tame and define curls for those naturally blessed. The range consists of shampoo, leave-in treatment, a texturising cream and curl definer. Best of all, Paul Mitchell is Leaping Bunny certified, 100% cruelty-free.
Australia – Professional salons, phone 1300 365 350.
USA – Drugstore.com
UK – Professional salons, visit website
KMS California
Playable Texture is the latest addition to KMS California's HAIRPLAY collection. I love the idea of this product because it is as basic as spraying, and then playing. The light-hold light-shine formula builds texture without any stickiness. You can spray it in little burst, style your hair, and repeat until you have just the look you want. Oh and it is PETA certified, 100% cruelty-free.
Australia $33.95 from professional salons, phone 1800 506 060.
USA – Unable to locate price, available from professional salons, visit website
UK £14.95 from professional salons, visit website
Nails
L'Oreal Paris
Here we have it, a brand new Autumn/Winter nail collection to get us in the mood for some chilly days to come. I am loving the new hues in the Colour Riche Le Vernis range and they all compliment each other so well. I can feel some Autumn inspired nail art on the horizon. The collection consists of 114 So Chic Fox, 116 Creamy Angora, 217 Rose Cashmere, 621 Paris Avenues and 622 Soft Chinchilla.
Australia $6.95 from pharmacies, department stores and variety stores.
USA & UK – Unavailable at this time.
Makeup
Natio
When I think of Australian beauty brand Natio I always think of their heavenly body products, but they actually have an amazing cosmetic range as well. This month their latest colour collection, Sheer Delight, goes on sale. The soft colour palette is highlighted in the across the eyeshadows, cheek palette, nail and lip colours, while bold blackness comes in the form of a new mascara and eyeliner pen.
Australia – Myer, David Jones and pharmacies from 25 March 2013.
USA & UK – Unavailable at this time.
Max Factor
Lipfinity was the first lipstick product I ever used. I don't even remember how old I was but the idea of a waterproof, long lasting paint colour with a clear top coat sounded so high tech to me back then and I still think it is. This month Max Factor have released Lipfinity with a brand new look and some brand new shades. The lip colour can be applied in the morning to give your lips a desirable colour that lasts all day and night, while the top coat can be applied through out the day to keep lips shiny and moisturised. It is basic on paper but genius in practice.
Australia $30.95 from Myer, Target, Kmart, Big W, Priceline and selected pharmacies.
USA – Original range available from Beauty Encounter
UK £10.99 from Boots
Skincare
Nivea
Pure & Natural is the latest range from Nivea Visage. You may have already seen the body lotion, hand cream and lip products in this range, but the new additions are all skincare for our precious faces. Each product contains at least 95% ingredients sourced from natural origin, and all six products contain organic Argan Oil, which as we know is somewhat of a miracle ingredient these days. Personally, I am just loving the light textures of the products. Included in the range is Cleansing Lotion, Facial Cleansing Wipes, Cleansing Toner, Moisturising Day Cream, Soothing Day Cream and Regenerating Night Cream.
Australia – Supermarkets, mass merchants and selected pharmacies.
USA – Unavailable at this time.
UK – Boots and Superdrug
Cetaphil
Acne is a condition that has always terrified me because I have known many people to suffer from it, and suffer is an understatement. There are lots of products in the market to help fight, prevent and control acne but when the condition is so bad you need medication, few products are designed to be used in conjunction with it. This is where Cetaphil have realised acne sufferers still need some help and their new range, Dermacontrol, is perfect for those taking Roaccutane or other acne medication. The range consists of Oil-Control Foam Wash that helps to cleanse the skin without disrupting the skin's moisture barrier, and Oil-Free Facial Moisturising Lotion that protects with broad spectrum SPF 30 UVA/UVB sunscreen and keeps skin hydrated without oiliness.
Australia – Priceline and pharmacies.
USA – Drugstore.com, Target, Walgreens and ULTA Beauty
UK – Unavailable at this time.
L'Oreal Paris
Another launch this month from L'Oreal Paris is the Revitalift Laser X3 range, which includes a day cream, eye cream and a serum. The claims on this one are BIG, and I am not 100% sure they can be fulfilled but I am willing to give it a go because if it is true than this could save women a lot of money on expensive cosmetic procedures. The major claim with this new range is that the results can rival that of safer treatments for reducing fine lines, refining pores and improving skin texture. As someone who knows and believes in the power of laser skin treatments, I am intrigued by this notion of not having the pain of a laser zapping my face and instead I could just apply three products twice a day.
Australia – Pharmacies, department stores and variety stores.
USA – Unavailable at this time.
UK – Boots
Body
L'Occitane en Provence
Who doesn't love a bit of Limited Edition fun? L'Occitane, that is who. On 20 March, there will be two limited edition Shea Butter body products in three delightful scents for you to get a taste of. You can grab a Shea Butter Hand Cream or Shea Butter Ultra Rich Body Cream in your choice of Mango Flower, Rose Petals or Date Bouquet. You can also get a matching organic lip balm but like all limited editions from L'Occitane, these will sell out quick.
Australia – L'Occitane stores and online
USA – L'Occitane stores and Beauty.com
UK – L'Occitane stores and online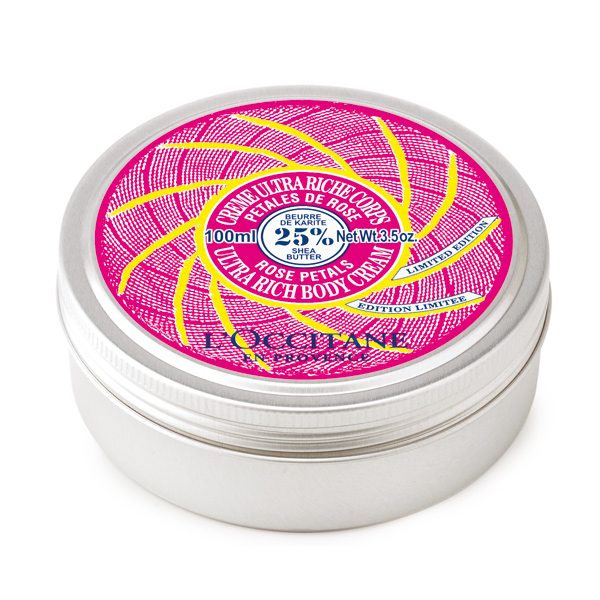 Fragrance
Australis
These days you may not think about fragrance when you think of Australis, but in my pre-teen years Australis was the biggest name in fragrance as far as I was concerned. I didn't know what Eau de Toilette or Eau de Parfum was. No, I knew what Australis Perfume Sprays were and that is what I liked. This month Australis have completely revamped the collection and they are starting with two fresh new scents, Get Your Rocks Off (fruity) and Wild At Heart (floral). Time will tell if these new scents will be just as popular with young ladies today as they were in my day.
Australia $4.49 from Priceline, Target, Big W and pharmacies.
USA & UK – Unavailable at this time.
What products would you like to see reviewed or swatched? Have you spotted any of the above new beauty finds in stores? Let me know by commenting below!
All images are the property of The Plastic Diaries, excluding press release images. Use of these images without written consent is prohibited. If you wish to use them please contact me to request permission.
Some products mentioned in this post were provided for consideration, in accordance with our Disclosure Policy. All opinions and thoughts expressed in this post are the authors own and remain 100% uninfluenced.
This post contains an affiliate link, which gives us commission when you click and purchase something from that link. You do not pay any more for the item by shopping through an affiliate link than you would through a regular link. When you shop through an affiliate link on The Plastic Diaries, you help support the site. To learn more, please visit our Affiliates page.