The month of May seems quieter on the new products front, but I have a sneaking suspicion it is because June will be a big one. But don't you worry, there are still lots of great products to tickle your fancy this month. The following ones got me jumping for joy.
Hair
Scunci – Bun Maker
Three awesome new hair 'helpers' have come to our rescue. Top knots and buns were all over the Mercedes-Benz Fashion Week Australia catwalks, and it is a hairstyle that is going to be around for seasons to come. Unfortunately not all of us are skilled hair stylists so whipping that hair into a perky up-do isn't so simple. The Bun Maker from Scunci is a hidden secret in getting the perfect top knot, and this little kit has everything you need.
AUS $9.95 from David Jones and Priceline / USA $4.19 from ULTA (branded Conair)
Cedel – Dry Conditioner
I only really just got the hang of using Dry Shampoo, but now that I did I am really loving it. You can probably imagine my amazement when I heard about this new little creation from Cedel, known as Dry Conditioner. I first thought to myself, "what? why do I need that now? I just dried out the oil, why do I want to put it back in?", but of course I am a little slow. It doesn't make your hair oily at all! In fact, it made my dead, unwashed hair look and feel alive again. I was amazed …. and you will be too.
AUS $9.99 from Cedel, supermarkets and pharmacies
Nails
Mode Cosmetics
I have shown you the awesome Mode Cosmetics Nail Enamels before in the glitter variety, and this month they added 6 beautiful pastel shades to their large array of colours. Face Gone Purple is my favourite, but I am still a fan of the other new hues, Beat The Blah, Luv A Lot, Redi Pedi Go and Totes Mine.
AUS $2.45 from selected pharmacies
Darling – Autumn / Winter 2012 Collection
My new favourite nail brand is yet another Australian company. God we are good at making nail polish. Ok, not me, but Heather and Kim are. Their new collection brings together two of my favourite themes. The collection is split in two, Cozy & comfortable, and bling of the crown jewels. My favourites are the new Paillette Top Coats in 24K, Confetti and Harlequin.
Available from Darling
Makeup
Maybelline New York – LIMITED EDITION Volum' Express One by One Satin Black Mascara
This is a super-duper limited edition release ONLY available this month and ONLY in Australia (how often doe that happen?!?!?). The super cute exterior packaging pretty much gives it away but this mascara is like sexyness for your lashes. Specifically designed to coincide with Maybelline's partnership with Mercedes-Benz Fashion Week Australia 2012, this mascara creates a high-fashion lash. Bigger, blacker and glossier. I am in love with the super shiny finish.
But don't forget, it is only available for the month of May.
AUS $19.25 from pharmacies, department stores and supermarkets
Almay – Smart Shade™ Perfect & Correct Primer
The first ever primer from Almay is here, and it looks a treat! The dual action works to brighten skin (the lavender ribbon) and correct redness (the green ribbon) in just one little pump. It is a lightweight gel formula so it improves hydration in the skin as well, which we know is a big key to keeping your makeup looking smoother and lasting longer. Everything a primer should be, and good looking as well.
AUS $25.95 from Priceline / USA $13.99 from Walgreens
and ULTA
Physicians Formula – Happy Booster Glow & Mood Boosting Blush
You know me, I love anything Pink and cute. Physicians Formula has ticked both those boxes with their Happy Booster Glow & Mood Boosting Blush. This month the brand re-launches in Australia and their new range consists of the Happy Booster range of blushes, bronzers and powders. The blush is available in two shades, Rose and Natural, and they have this beautiful multi-coloured heart design embedded in the compact. The blush powder is soft and blends beautifully.
AUS $29.95 from selected Priceline stores / USA $11.99 from ULTA
Clarins – Ever Matte Foundation SPF 15 Oil Free
Even though I tend to lean towards a dewy, fresh looking foundation, I have to admit it doesn't work for everyone. If you have oily shiny skin, you need a good matte foundation, and this new release from Clarins could be just the one you need. The Clarins Truly Matte skincare range is already a smashing success, and this new foundation utilises Chrysin which is one of the key ingrediants in the skincare products. The oil-free formula evens your complexion and let's your skin breathe. The added bonus of SPF 15 is an essential that protects you from UVA and UVB rays.
AUS $60 from Adore Beauty and department stores (May 21) / USA $32 from Bon-Ton Department Stores
/ UK £21.60 from John Lewis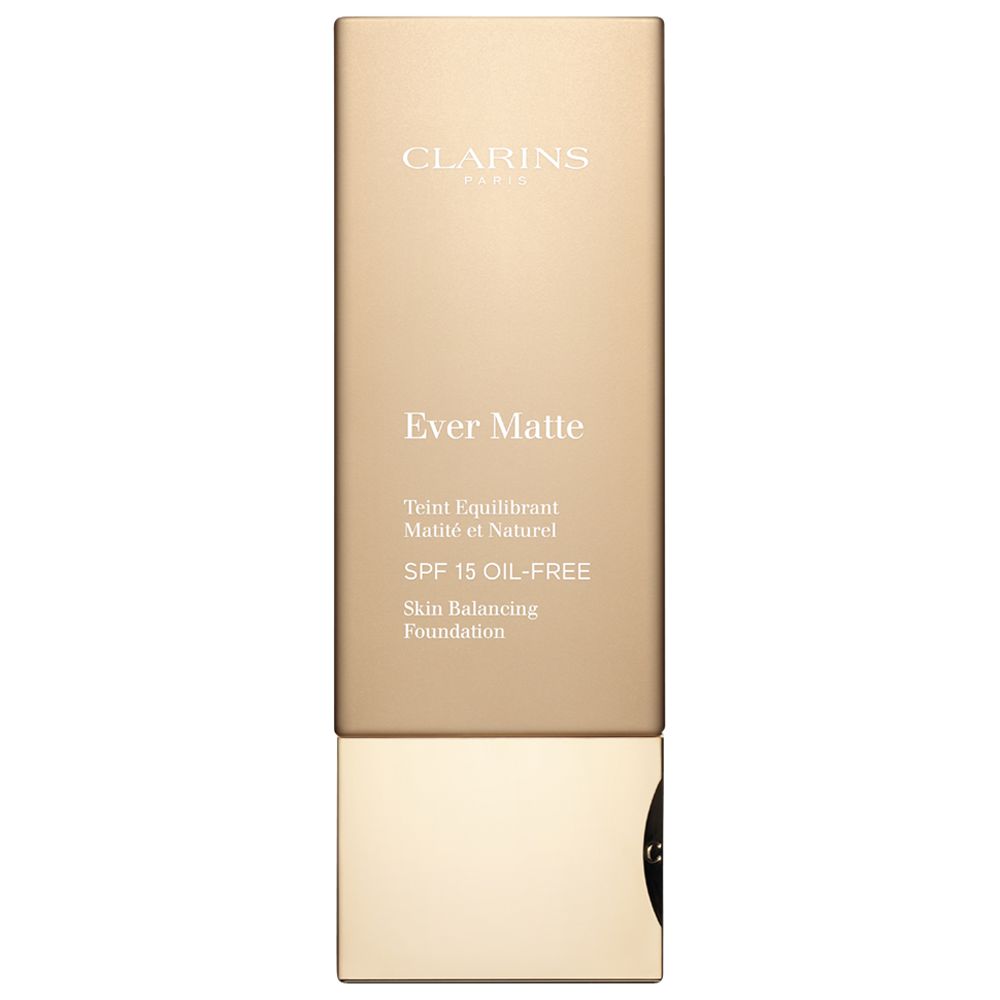 Skincare
Yves Saint Laurent – Forever Youth Liberator
The exciting new skincare range from YSL is Forever Youth Liberator, containing Glycanactif™, a patented combination of three glycans to help increase youthful activity in skin cells. Basically, that means it has awesome science developments that so far have proven to be a 'key' to unlocking youth. Instant results include skin luminosity and over time it plumps wrinkles to lessen their appearance. The range includes Forever Youth Liberator Cleanser, Forever Youth Liberator Crème for normal skin and for dry skin, Forever Youth Liberator Eye Cream, Forever Youth Liberator Lotion, Forever Youth Liberator Serum, Forever Youth Liberator SPF 15 Crème and Forever Youth Liberator SPF 15 Fluid.
AUS – Myer and David Jones / USA – Yves Saint Laurent Beauty and StrawberryNET
/ UK – Harrods.com
Biotherm – Aquasource Nuit
Nightime beauty maintenance is such a pain in the ass. Am I right? There is so much to do and most of the time I just want one product I can slap on my face that won't leave my pillow looking like a soggy pizza box. This little bottle of jelly from Biotherm is just what I have been looking for. One little pump of this wobbly gel soothes onto skin beautifully and literally feels like your skin is drinking gallons of water overnight. I feel so refreshed and plumped the next morning that I have been unable to move it from my bedside table. If you have dry skin, you need this!
AUS $59 from Adore Beauty / USA $39 from Biotherm / UK £28 from Biotherm
Body
Nivea – Express Hydration Hand Fluid
Hand creams that dry quick are always a winner. This new Nivea hand lotion is super fast drying and leaves no residue or stickiness behind. My hands feel smooth and hydrated. Win!
AUS $4.37 from supermarkets, Priceline, Myer / UK £3.05 from Boots
Men
Palmer's – Cocoa Butter Formula Men Body & Face Lotion
For the first time men can get their own taste of Palmer's favourite Cocoa Butter Formula. The main difference between the female and the male version is the scent, and due to my general fondness for masculine scents, I like this version far more than the regular. So, it may say is it is for men, but I think I will be nabbing this one for my personal use in the future.
AUS $7.40 from supermarkets / USA $6.49 from Palmer's and drugstores / UK £3.99 from Chemist Direct and Boots
What do you think of these new products? Have you tried any yet? Let me know by commenting below!
***
All images are the property of The Plastic Diaries, excluding press release images. Use of these images without written consent is prohibited. If you wish to use them please contact me to request permission. Images are taken in natural light and remain unedited, unless otherwise stated.
Some of these products were provided for consideration, in accordance with our Disclosure Policy. All opinions and thoughts expressed in this post are my own and remain 100% uninfluenced.
This post contains an affiliate link, which gives us commission when you click and purchase something from that link. You do not pay any more for the item by shopping through an affiliate link than you would through a regular link. When you shop through an affiliate link on The Plastic Diaries, you help support the site. To learn more, please visit our Affiliates page.