My brows (and a face without make-up … eek!)
If you have met me, you are probably one of those strange people to compliment me on my eyebrows. Cheers for that, but it is a little strange. Although I do prefer that over you feeling me and complimenting me on my soft skin. And speaking of soft skin, seeing as though I spilled the beans on my skin secrets, I thought I should do the same for my eyebrows.
My Eyebrow Essentials
If you want good brows, you need to look after them. You need to pay attention to them, invest in them. Nurture them. That is what I do and I do it with the following products …
Benefit Cosmetics – Raising Eyebrows by Cameron Tuttle
This book is fantastic for learning everything you need to know about eyebrows. It has quirky fun facts, little history lessons and step-by-step guidance to learning about brows for yourself. I refer to it constantly.
AUS $25 / USA $16.50 / UK £10.46
Magnified Mirror
A good mirror is super important. You want one side to be a regular mirror, and the other to have a minimum of 5x magnification. I use the magnified side to get all the little hairs that are hard to spot, and every now and then during plucking I will look into the regular side to check my progress (very important you do this otherwise you can over pluck!). I like one that is on a sturdy base so that you can move it around your house depending on where the best natural light is. If you can get one that also has a light fitted that is a big bonus (mostly for when you spot a stray hair just before you head out for the evening).
15x Magnifying Vanity Mirror
(Skymall)

5X LED Halo Light Vanity Mirror – Finish: Chrome
(Buy.com)

Tweezerman Tweezers
Best. Tweezers. Ever. I use tweezers A LOT. I will pluck any hair I can find (ye, I have issues) and I am amazed that I have never had to have a pair of Tweezerman tweezers sharpened. Not only do they stay sharp, but they also have the best grip on hairs. My eyebrow hairs are super super fine and they are nearly impossible to catch with other tweezers. I suggest grabbing a pair of regular slant tweezers and also the pointy tweezers for very short hairs.
I love my Tweezerman tweezers so much that I have a pair in every room I occupy. Bathroom, office, bedroom, dressing room, laundry ….  seriously, everywhere!
Get them from i-glamour (AUS) and RY (AUS); or check out my favourites below
Tweezerman Charmed Slant Tweezer – Lucky Elephant
(Sephora)

Tweezerman – Harajuku Lovers Slant Tweezers
(Harrods)

Tweezerman – Point Tweezer
(Beauty Bridge)

SAX – Perfect Brow
This little brow shaping kit contains everything you need for day-to-day fabulous brows. Contents include taupe brow powder, medium brown brow powder, brow pomade, highlighting powder, precise slant tweezer, mirror, angled applicator brush, 3x brow shape stencils and a step-by-step instruction guide. I keep it in my makeup kit and apply my brows everyday.
AUS $14.95 from Terry White Chemists and selected pharmacies.
Similar for USA and UK readers:
Cameo Perfect Brow Model No. 1989-A
(Buy.com)

Too Faced – Brow Envy Kit
(Beauty Bridge)

Australis Cosmetics – Extender Lash & Brow
Basically it is just a clear gel with a mascara wand applicator, but I like it. It is simple, cheap and cheerful. Oh, and an absolute essential if you want all your shaping and sculpting work to stay put all day.
AUS $10.95 from Priceline, Big W, Kmart, Target and selected pharmacies
Similar for USA and UK readers:
SEPHORA COLLECTION Lash & Eyebrow Mascara Clear
(Sephora)

Laura Mercier Eye Brow Gel
(John Lewis)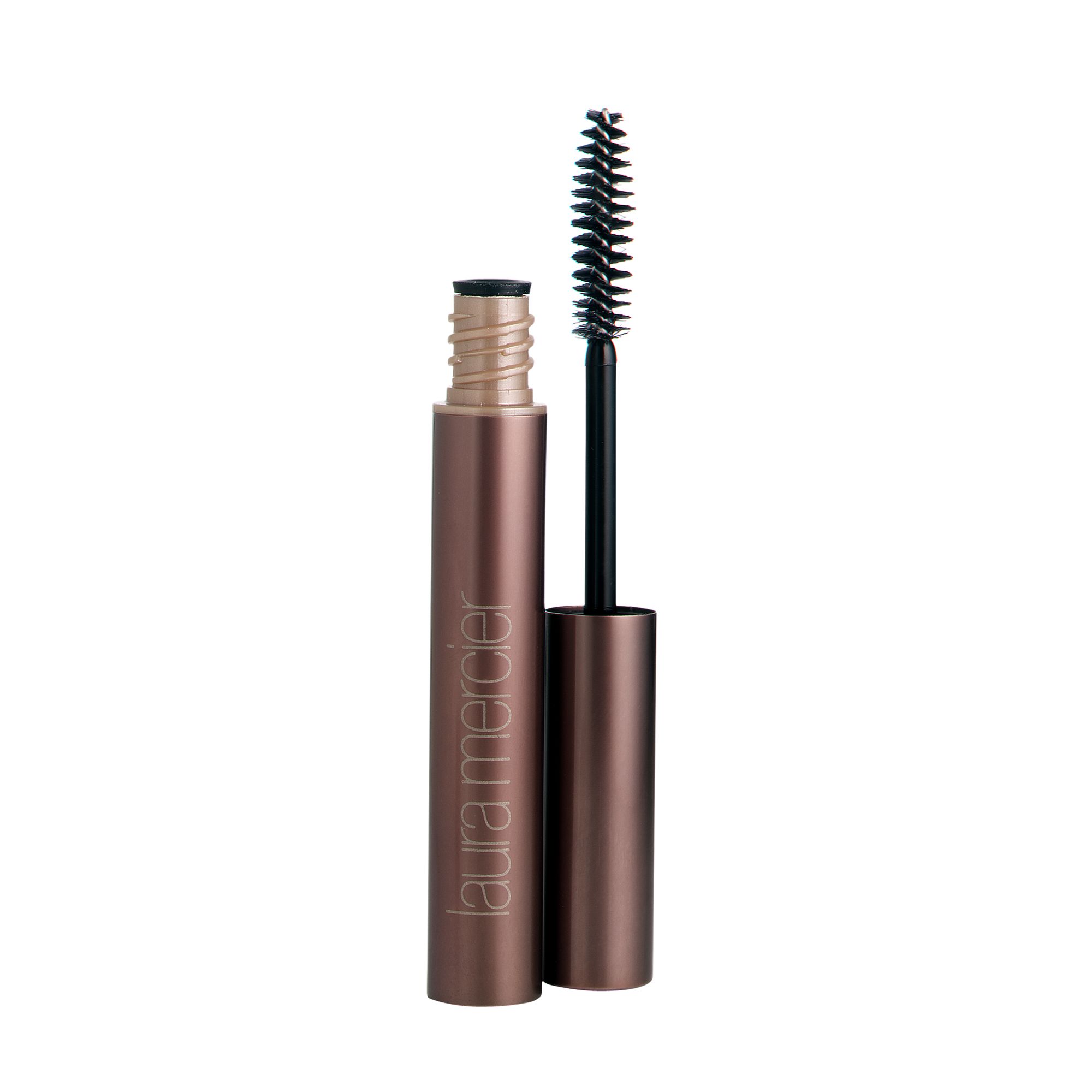 Veet – High Precision Facial Wax
When you have left maintenance go and plucking simply won't restore your brows to their former glory it is time to bring in the wax. I like this one from Veet because it is very easy to use and it doesn't have any fancy colours or fragrances. Once again, it is simple, cheap and cheerful!
AUS $12.99 from supermarkets and pharmacies / USA $9.99 / UK £8.49
What do you think of my eyebrow essentials? Do you shape your brows or do you go to a professional? Let me know by commenting below!
During a previous brow shaping session
***
All images are the property of The Plastic Diaries, excluding press release images. Use of these images without written consent is prohibited. If you wish to use them please contact me to request permission. Images are taken in natural light and remain unedited, unless otherwise stated.
Some of these products were provided for consideration, in accordance with our Disclosure Policy. All opinions and thoughts expressed in this post are my own and remain 100% uninfluenced.
This post contains an affiliate link, which gives us commission when you click and purchase something from that link. You do not pay any more for the item by shopping through an affiliate link than you would through a regular link. When you shop through an affiliate link on The Plastic Diaries, you help support the site. To learn more, please visit our Affiliates page.